I thought I could focus on one artist at at time, but this being summer, "my" artists are super busy in all kinds of events and venues. So…I'm going to provide a summary (when I can) of where you can find them each week. I think you will enjoy discovering new events in the process!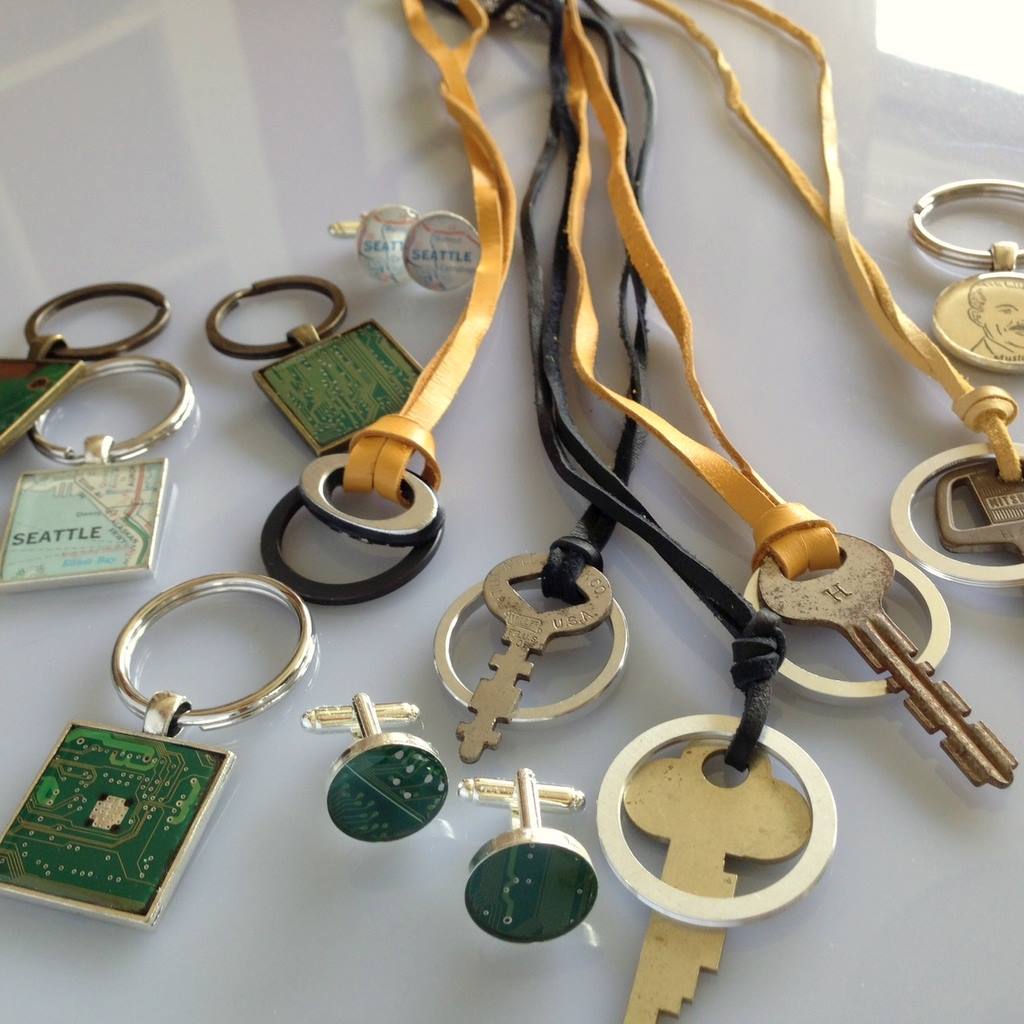 Christine Stoll Jewelry: Christine will be debuting her newest line of jewelry (re:circuit) at Art on the Fly!, a dance and arts street fair on the Amazon campus in South Lake Union on Friday the 13th, 4:30-7:30pm, and on Saturday the 14th, 12-6pm. 
Glass Elements: If you're in the San Francisco Bay Area this weekend, you will find Marja and her latest glass jewelry designs at the Novato Festival of Art, Wine, & Music on Saturday, 10am-7pm,  and Sunday, 10am- 6pm.
Heather Pasqualino: At the Kirkland Art Walk on Friday the 13th, 5-8pm, Heather will be demonstrating a new abstract oil painting, while showcasing smaller works, at Simplicity ABC, 107 Park Lane. Heather encourages you to bring your kids!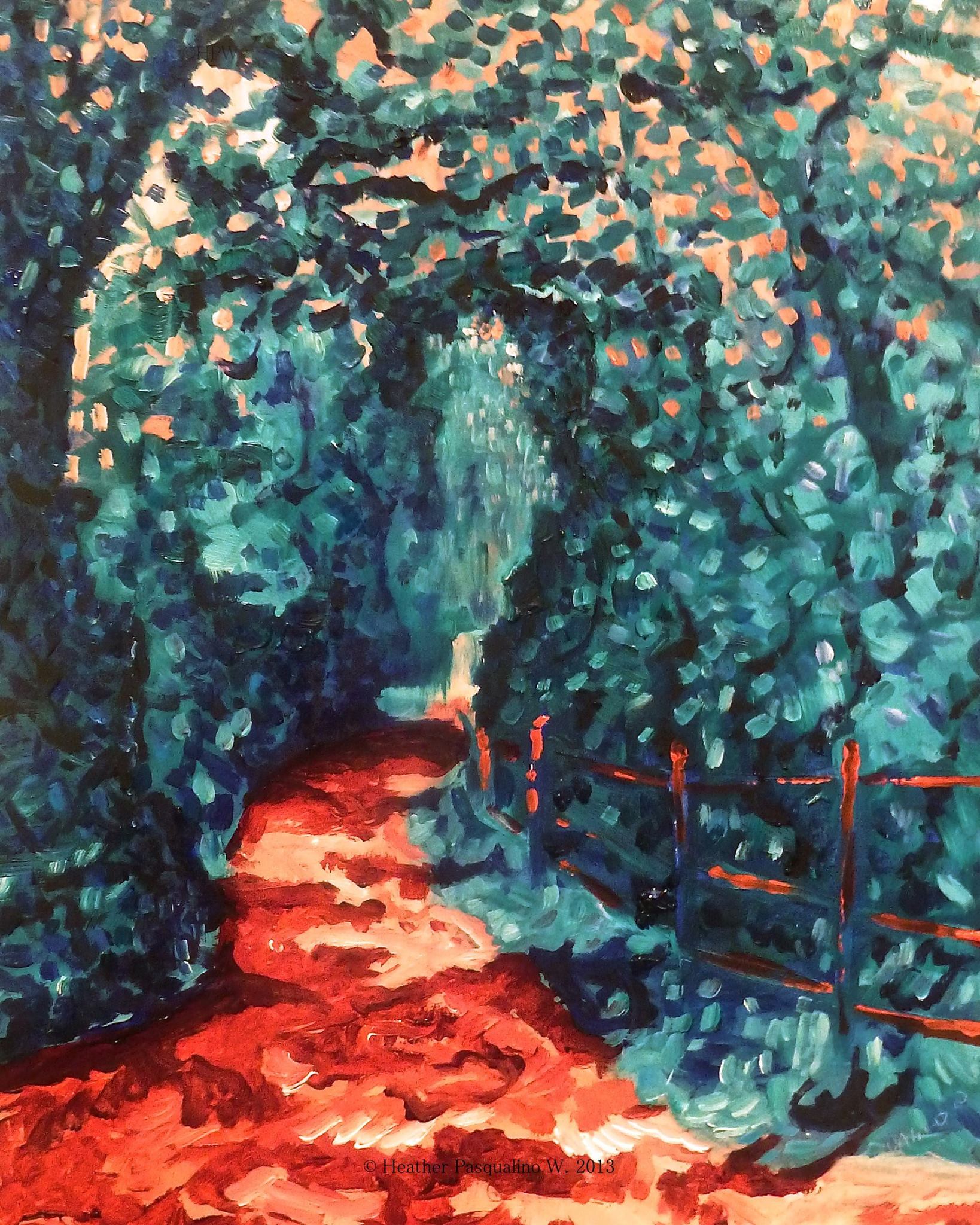 Heather also is a featured artist at Rocco's (2228 Second Ave, Seattle), where she currently has ten of her abstracts on view through July 5th via representation by Ghost Gallery.
Sweet Coconut Bakery: Hazel will be at the Des Moines Waterfront Farmers Market with her signature cookies and candies, and probably a few new creations, this Saturday, 10am-2pm. It will be her last market appearance this season. (Stay tuned for festivals.)
Theresa Neinas: TONIGHT, Thursday, June 12, 6-9pm, block printmaker Theresa will be in TWO places for the West Seattle Art Walk: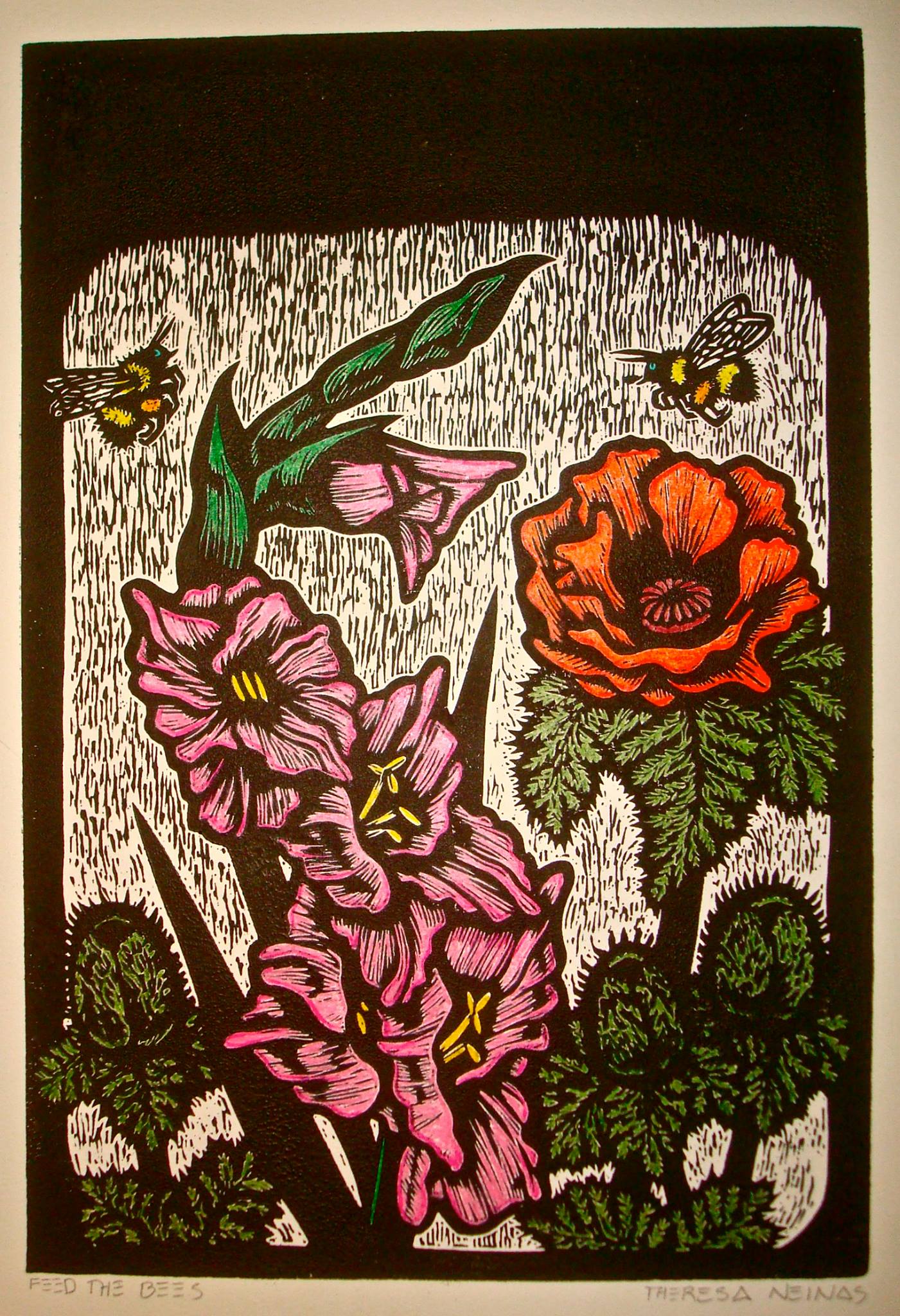 West Seattle Cellars, 6026 California Ave SW, Seattle
[Here will be "loose prints at affordable prices."]
AND
Windermere, 4526 California Ave SW, Seattle
[Here will be her artwork that was awarded honorary mention in the West Seattle Garden Tour poster contest.]
Wish Poosh Designs: Aiko and Poul will be at the Edmonds Arts Festival with Poul's hand carved masks and bowls created from reclaimed woods and natural fibers, along with Aiko's kiln-formed glass garden art, tableware, and home decor items, as well as  their collaborative work. The festival runs Saturday, 10am-8pm, and Sunday, 10am-6pm.
And finally, do check out the Redmond Saturday Market, Saturdays, 9am-3pm:  Marilyn Rank (By Marilyn handbags) and Tiarani Samsi (Tiarani Studio ceramics and batiks) are on this season's list of vendors there. You can see weekly booth assignments here to see when they will be there.
Whew! Anything else I should know about?